What were the top takeaways from Day 2 of…
3 min read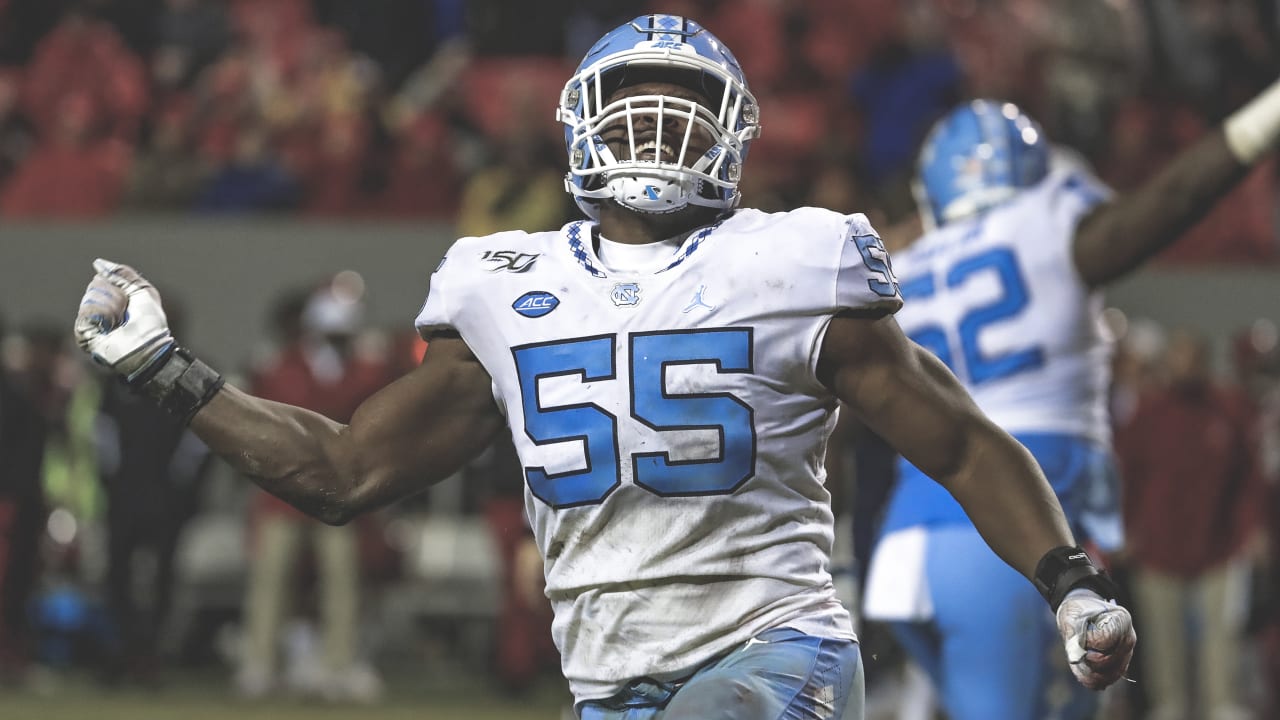 » It was the North team with the first session of the day Wednesday after going second on Tuesday. After a chilly, breezy day in Mobile to open up the week, Wednesday's weather was a little bit better, with temperatures approaching the low-50s (and, perhaps best for all involved, not much wind to speak of).
» A couple other housekeeping items for Wednesday: both teams were in full pads for the first time all week after wearing helmets, shoulder pads and shorts on Tuesday. That helps give evaluators a more realistic look at the action in the trenches, for sure. Also, Wednesday's practice included the use of referees.
» On Tuesday, the Colts used their two team on-field passes for head coach Frank Reich and assistant general manager Ed Dodds/defensive coordinator Matt Eberflus, who split the day on the field. On Wednesday, offensive line coach Chris Strausser was seen on the field for the Colts, while Reich was up in the press box, getting a bird's eye view.
» Baylor RB Jamycal Hasty showed off an impressive burst out of the backfield during early drills. It doesn't take him long at all to get to a high gear. Hasty averaged 5.2 yards per carry in his four seasons at Baylor, and had 16 total touchdowns. Think Nyheim Hines for Hasty, who is listed at 5-foot-9, 205 pounds.
» Notre Dame's Troy Pride Jr. continued an impressive week Wednesday with a one-handed interception during one-on-one drills against Texas A&M wide receiver Quartney Davis. Pride Jr. might've been out of bounds when securing the pick, but still. He later added a solid pass breakup in 11-on-11s against Southern Cal wide receiver Michael Pittman.
» Jordan Love absolutely dropped it in the bucket on a go route to Baylor wide receiver Denzel Mims during 1-on-1 drills. A few throws later, he found Liberty wide receiver Antonio Gandy-Golden on a similar play. First off, Love is certainly showing an ability to place the ball in tight windows, where only his receiver can get it; he showed he could do that at Utah State, but the consistency this week has been impressive. Secondly, Gandy-Golden definitely belongs at this level. He had a combined 2,433 receiving yards and 20 touchdowns his two seasons at Liberty, but at 6-foot-4, 220 pounds, it seems as if he could be a smaller-school guy who won't regret coming to Mobile this week.
» A safety from a Michigan school — Michigan State's Khari Willis — took advantage of his week in Mobile last year and eventually parlayed it into becoming a fourth-round selection by the Colts. Another Michigan safety, this time of the Wolverines variety, seems to be on a similar track this year: Khaleke Hudson. The 6-foot, 220-pound Hudson had a very solid day on Wednesday, showing off his versatility as an aggressive playmaker up front (225 total tackles in college, with 10 sacks and 23 tackles for loss) as well as coverage skills in the back end (two interceptions with 14 passes defensed at Michigan).
» Two edge rushers definitely flashed on Wednesday in Michigan's Joshua Uche and Syracuse's Alton Robinson. Uche has a much more slender frame at 6-foot-2, 250 pounds, but has been able to utilize his quickness to his advantage, both in drills against the offensive linemen and in 11-on-11s. Robinson, meanwhile, is built more in the mold of a Colts defensive end, measuring in at 6-foot-4 and 260 pounds; he was solid in one-on-one drills, too, and also flashed against the run in 11-on-11s.
» Another defensive player up front that continues to play well: North Carolina's Jason Strowbridge. At one point during 11-on-11s he batted down two straight passes at the line. Strowbridge has long, long arms, and knows how to use them.
https://www.colts.com/news/2020-senior-bowl-day-2-practice-notes-nfl-draft