Vikings Offense Connects for 7 Explosive Plays in…
2 min read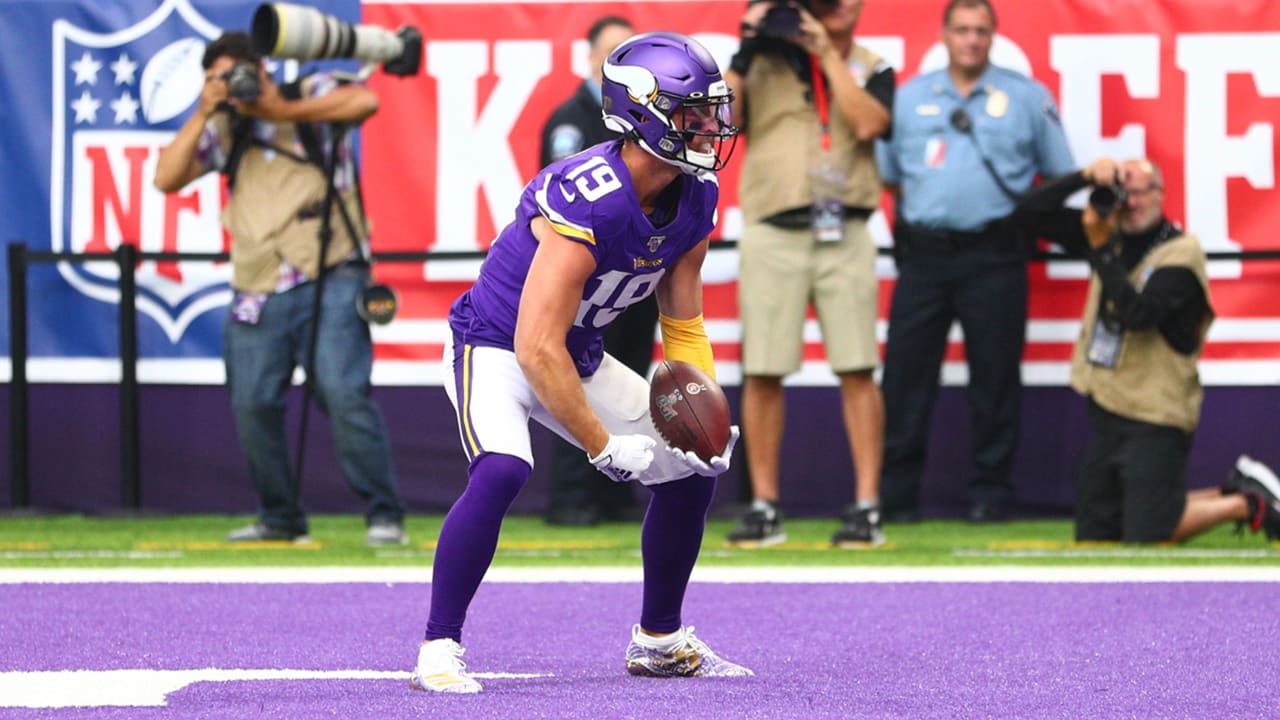 "I think today we did an extremely good job of converting on big plays, and that's why we had the outcome we had today," Cook added.
The big plays started early, as the Vikings racked up four explosive plays in the first quarter alone.
The first came when Cousins hit Adam Thielen for a 23-yard touchdown on the second play of the game.
Then the run game took over, as Cook's first two carries were for 21 and 19 yards, the latter of which found pay dirt.
Rookie Alexander Mattison then scampered for 23 yards to the right side on his second NFL carry, which came on the final play of the first quarter.
Cook and Mattison then had back-to-back big plays a little more than midway through the second quarter, as Cook ripped off a 22-yard gain followed by 17 yards from Mattison.
The early chunks on the ground led to an easy day for Cousins, who attempted just three passes in the second half. Minnesota ran the ball 20 of 23 plays in the final two quarters.
Cousins still managed to fit one more explosive play in there, as he found Stefon Diggs for 31 yards, which turned into a 46-yard play after a personal foul on Atlanta.
Even though Cousins attempted the fewest passes of his career in a game he's started, the quarterback was just fine with his stat line. He was 8-for-10 passing for 98 yards and a touchdown for a passer rating of 140.8.
https://www.vikings.com/news/vikings-offense-explosive-plays-falcons-week-1-win