Burning Questions: Broncos vs. Chargers
2 min read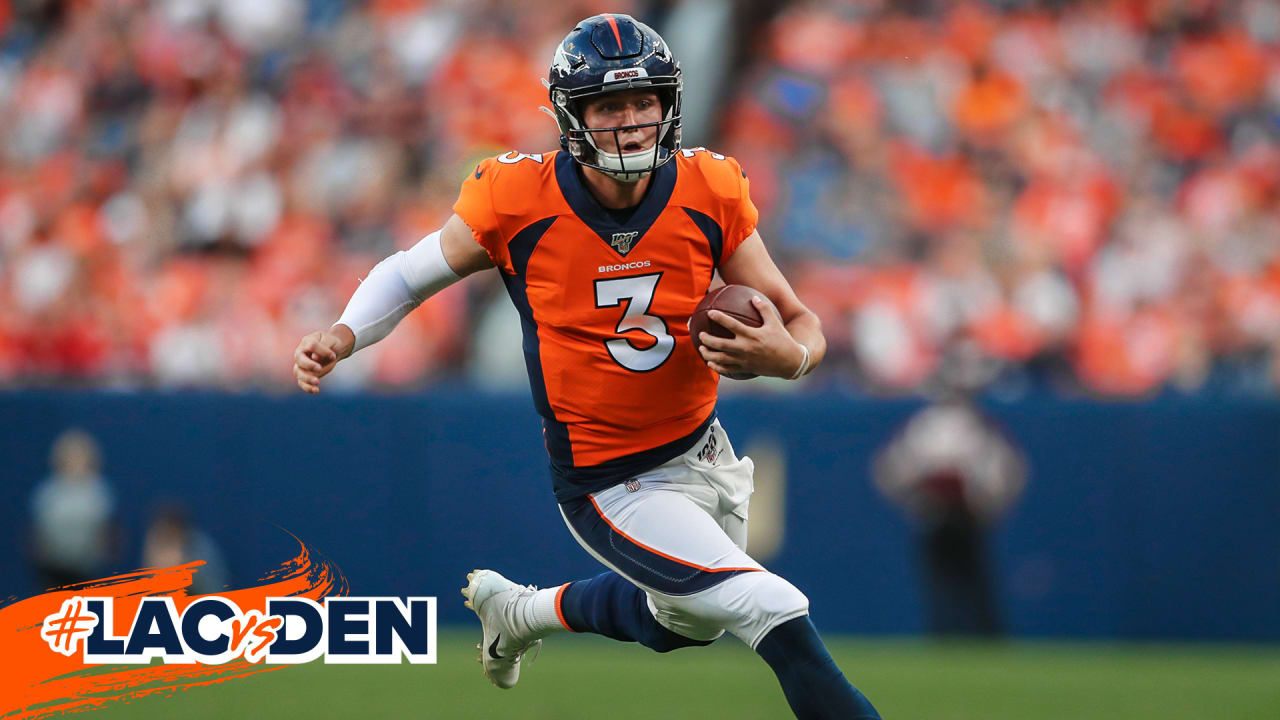 CAN THE OFFENSE PLAY BETTER AS A UNIT?
Whether Drew Lock or Brandon Allen leads the Broncos' offense, they'll need more help than Allen got in Buffalo in Week 12.
Though Fangio admitted that Allen didn't play well, he said Monday that the offense's 134-yard output was on more than just the quarterback.
"Offensively, we didn't have a good day," Fangio said. "When the quarterback's not playing well and then it's not being played well around him either, that just amplifies the quarterback's play too. We just didn't play well. Give Buffalo's defense credit. They played really good."
Offensive Coordinator Rich Scangarello dove deeper into the issues that hurt the Broncos during his media availability on Thursday.
"This last game, I think a lot of the things that have plagued us throughout the year kind of manifested themselves and were reasons we weren't able to score points," Scangarello said. "In the end, penalties have hurt us, they've stopped drives. A dropped ball, a lack of execution, one guy here or there, and we're a young team and we're growing together. When you're going through this process and you're building something like that, sometimes those little things that you overcome when you're rolling, you don't overcome them. They've set us back, and we haven't been able to stay on the field on third down. Those things have hurt us, and it's just a tough league. Every week is a new challenge. We've seen some good defenses on the road and bad conditions. It challenges us and we have to learn from it and grow as a group, as a staff, all of us."
Indeed, the problems popped up across the offense.
The Broncos' rushing offense, which ranked 16th entering Week 12, picked up 85 total yards and no rushes went farther than 16 yards.
Wide receiver Courtland Sutton, who entered the game with the second-most receiving yards in the AFC, caught just one pass on eight targets. Sutton was hampered by an ankle injury, according to Fangio, but he tallied a season-low in catches and receiving yards (27).
The Broncos turned the ball over on the edge of the red zone, posted five consecutive three-and-outs to end the game and only crossed the 50-yard line once in the second half.
In all, it was an offensive performance the Broncos hope not to repeat.
If Lock is under center, can he get help from the offensive line and his playmakers? The answer will prove critical.
https://www.denverbroncos.com/news/burning-questions-broncos-vs-chargers